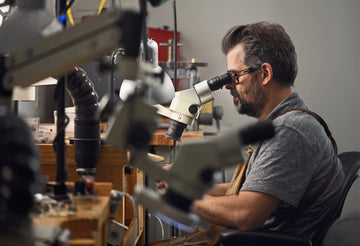 A family trip to Italy as a young boy inspired Adam Foster's life-long love of beautiful craftsmanship in architecture and art. This inspiration translated into a passion for creating exquisitely designed fine jewelry that is also functional and fun to wear.
Born and raised in St. Louis, Adam received his Bachelor of Fine Arts in metalsmithing from the School of the Art Institute of Chicago. Following graduation, he returned to St. Louis and began working as a jewelry designer.
His very first studio was located in "The Hill", a neighborhood known for its renowned Italian-American restaurants, bakeries and grocery stores.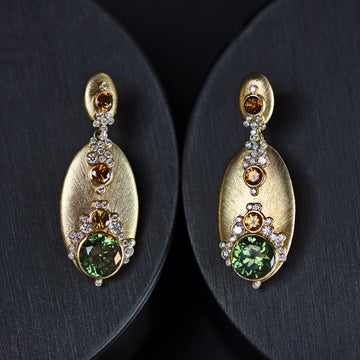 Adam's aesthetic evolved into a study in contrasts: past and present, traditional and contemporary, delicate and bold. He pairs Old World jewelry-making techniques with the latest technology to create pieces that present a modern sensibility and are easy to wear on a daily basis.
He believes that jewelry should reflect the wearer and their lifestyle, and above all, should be worn and loved. Jewelry pieces that remain tucked away and are never worn don't provide enjoyment.
In addition to his current showroom in Frontenac, Missouri, Adam's pieces can be found at Neiman Marcus, Saks Fifth Avenue, and several independent jewelry stores throughout the country.
His signature CAZAL eyeglasses make him easy to spot both in St. Louis and at personal appearances around the country.
When he isn't busy designing jewelry, Adam enjoys cooking, gardening, cycling (he is an avid supporter of Pedal the Cause), and working on improvement projects on his home and backyard.
Continue the Story