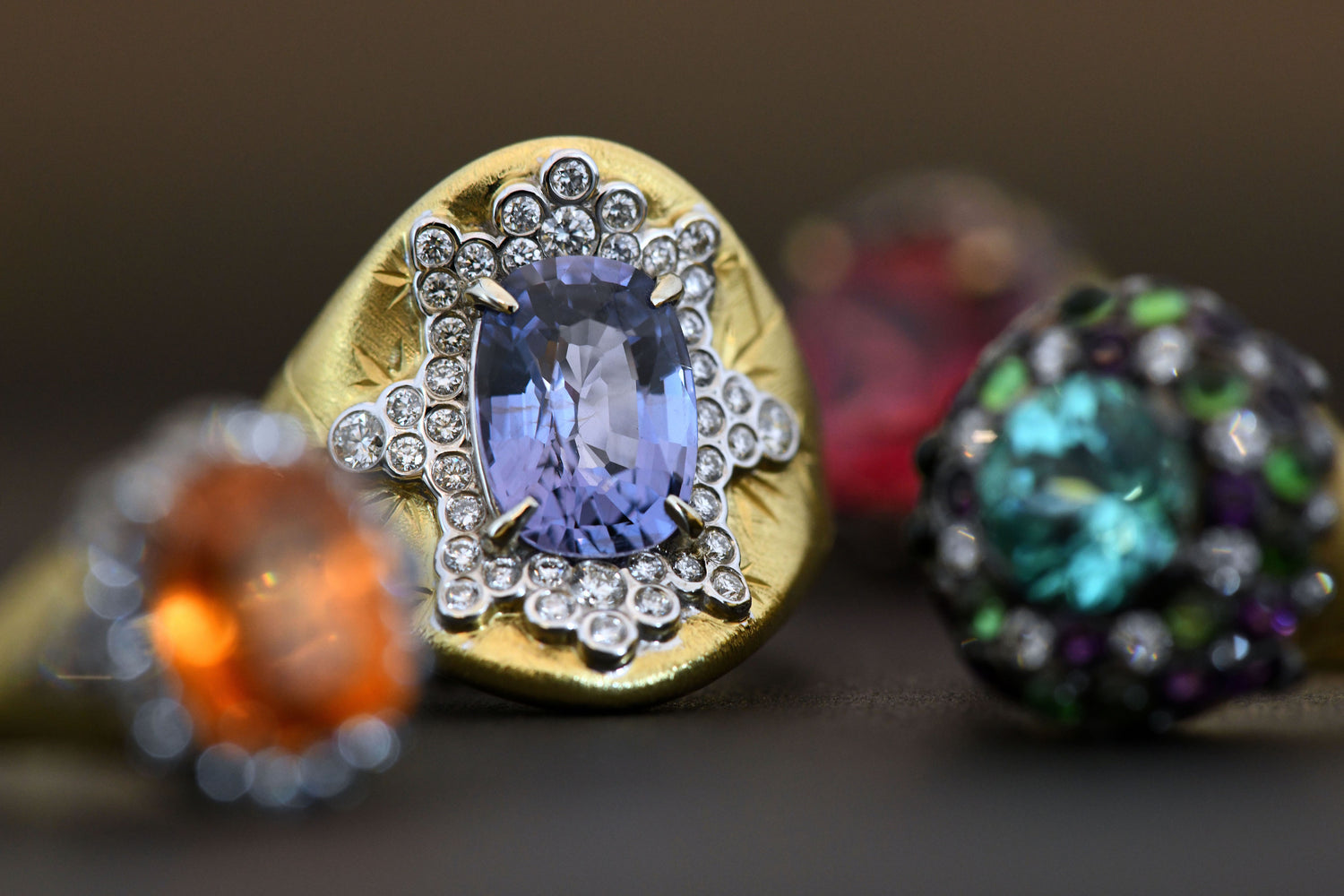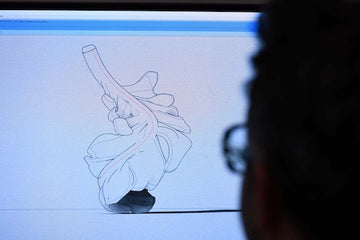 Custom Jewelry
Custom jewelry is, by definition, one-of-a-kind. It's created solely with a specific individual in mind, and is uniquely able to reflect that person's personality.
Custom jewelry can also incorporate metal and stones that the giver or receiver currently own, which can create sentimental value and spark cherished memories.
In addition to the obvious choices custom jewelry provides (metal color, stone color), a standard of quality for the piece being created can also be established. Each component used in the piece can be selected to meet that standard, ensuring the finished product looks amazing.
"Adam has been creating pieces for our family for almost a decade, starting with the engagement ring I got for my spouse. He's always been a pleasure to work with and talk to, and he's able to work within a variety of budgets. He's also a great creative partner for my specific vision. I hope to continue working with Adam on pieces for many years."
Reuven S.
Our Process
Ideally, Adam likes to meet in-person to discuss a client's thoughts and ideas around a custom piece. If an in-person meeting isn't possible, he is also happy to talk by phone or via Zoom. 
He encourages clients to bring in pieces they already own that have desirable design elements. Photos of pieces they have seen and like can also achieve the same effect.
Once Adam understands the initial vision of a piece, he begins the process of creating rough sketches, which are eventually transformed into computer-generated renders.
Renders are shared with the client(s), and feedback regarding likes and dislikes of each iteration is encouraged and appreciated.
Once a final render of the piece is agreed upon, its cast in metal. Adam and his team of bench jewelers then go to work on the specific details of the piece, be it setting stones, engraving, or a custom finish.
Clients are welcome and encouraged to stop by our showroom to see how their piece is progressing. Photos and videos of the work-in-progress are also shared.
Adam feels that the best outcome in custom jewelry is achieved when the client's wishes are kept at the forefront of his design process.
Contact Us