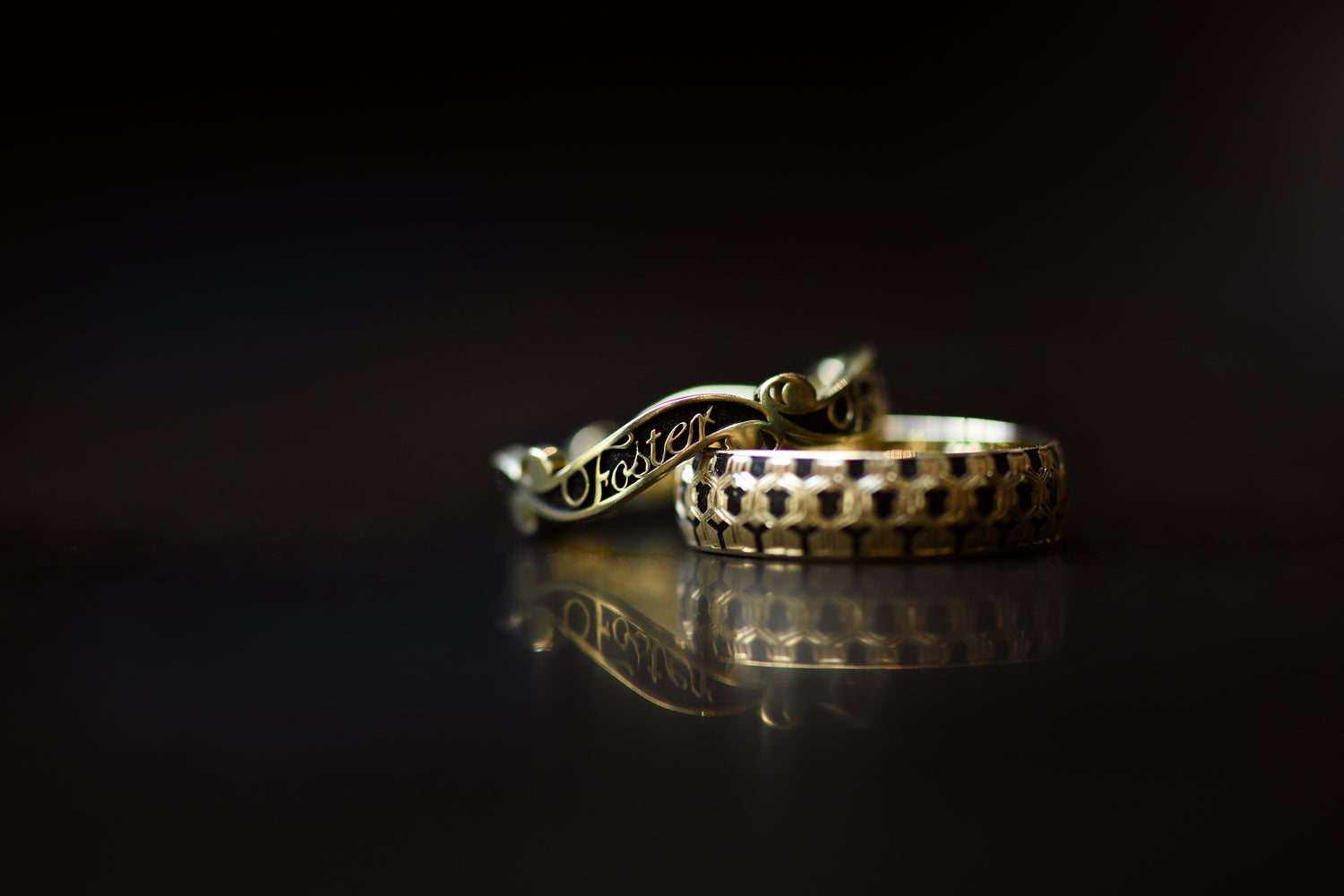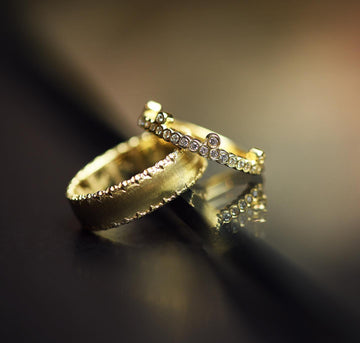 Crafting Your Forever
While the engagement ring may take much up of the fanfare in bridal jewelry, the wedding band is the piece that will probably be worn the most in your day-to-day life post-nuptials. 
With that in mind, it is important to find a ring that complements both your engagement ring (for women) as well as your taste and lifestyle.
Below are a few tips that may be helpful when searching for the perfect wedding band. We also encourage you to come to our showroom and explore our collection of weddings bands in-person. Adam is available to discuss options and answer questions. No appointment is necessary.
If possible, start your search for a wedding band early. This way, you will allow yourself plenty of time to explore both ready-made and custom options.
Shop with your engagement ring so that you are able to see how your wedding band will pair with it. There aren't any hard and fast rules about the rings having to match, but it's helpful to see how they work together.
Be conscious of your day-to-day lifestyle and how active you are. Do you work with your hands? Do you go to the gym often? More intricate bands usually require more upkeep and maintenance.
Make sure the band is sized accurately for the best fit and feel.
Contact Us